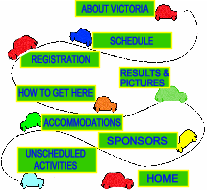 See what is happening at MMW 2003 on our WEBCAM!
UNSCHEDULED ACTIVITIES
Victoria Minis Car Club members will be available for some unscheduled activities. We have some drives that Minis love and we would love to escort you on some of these. We will keep you informed of the tours possible.